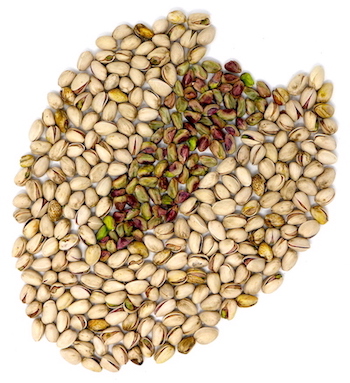 We are dedicated to the cultivation of organic pistachios in Castilla-La Mancha. This geographical area is ideal for pistachio production due to its weather conditions. From Saba Pistachios we make a delicate selection of our pistachios in search of quality and excellent flavor.
Learn more about us.
Our ecological pistachios
Castilla-La Mancha Origin
Ecological Pistachio – Raw Pistachios in Shell – 200Gr
8.50

€

VAT included
Enjoy the natural flavor with organic raw Pistachios Saba with shell. Pistachio provides great nutritional benefits. It is high in fiber, protein, calcium, potassium and magnesium. It is rich in vitamin B1, B6, E, K and is also a source of riboflavin and folic acid. For all this, pistachios are the ideal food to include in a healthy and balanced diet.
The format offered by Saba Pistachios includes 5 individual boxes of 40 grams each. Now it will be easy and convenient to eat pistachios, take them wherever you want and enjoy them in their right amount for every occasion. Take advantage of its benefits anytime, anywhere.
Origin of pistachio: Castilla-La Mancha (Spain)

Net weight: 200 grams (5 units x 40 grams)

Ecological and natural pistachio, without additives, WITHOUT SAL

Divided into individual portions
Benefits of Saba Pistachios
Our pistachios are organic. They have been cultivated with sustainable and pesticide-free techniques guaranteeing a 100% natural food. We take care of our land, we take care of you.
Pistachio is a food rich in protein, Vitamin B1, B6, E and K. It is a source of fiber, riboflavin and folic acid. Its properties bring benefits to our body.
03
Ally of your body and mind
Its high content of phosphorus, magnesium and potassium helps to keep your bones and muscles strong ... but also to reduce blood pressure in times of stress
If you find few benefits, we can only tell you that they are delicious!